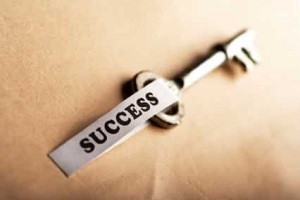 Today was day one of my junior placement internship at ARI of Connecticut. For a full review of what I will be doing at my internship please read this post first (
Junior Social Work Placement
).
I met with my supervisor at 930am. He went over what I will be doing for the next couple of weeks while I am at ARI. He told me that for the first two hours of my day I will start down in the production area and work with Renee who is the production supervisor. Then I will spend 30 minutes with my field supervisor discussing how I am feeling and learning while I am down in the production area in addition to the readings that he has given me. The readings that I will be taking a look at will help my learning of how to respond to people who are mentally disabled and what behaviors to look for to help correct if needed.
My two hours today in the production room was fun. I was with Renee and she said that when there is no mailings to do or any other paid projects to do, then she has her group of adults play games to keep them busy for the day. Today we played Emotional Bingo. Basically BINGO with pictures of emotions on each square rather than numbers. Renee let me run the game which I found fun. Today there were close to 12 or 13 people in production room today. When I came into the room, Renee told me that everyone was on break and so they will be surprised and excited to see me as I am someone new for class. One by one everyone started to filter in. They all noticed me quickly and came up and said hello, asked me my name, and some tried to make small talk. I could tell that some of the mentally challenged adults were more higher functioning than others. I noticed that some had downs syndrome, a few may have had a mood disorder, and I think a few may have been autistic. As I get more comfortable with Renee, I think I will ask if she knows what each person is challenged with only so that I can have a better idea on how to respond to each adult in the production room.
12pm ended my session down in the production room as it is lunch time. I wandered back up to my field supervisors office to see what he had for me next. He had the full reading packet for me and so he went through the entire reading packet with me. He and I agreed that I would come in Mondays and Wednesdays from 10-1230 for now. My reading part will consist part of the remaining hours each day as I need to have 8 hours per week until I have 100 hours completed.
I am looking forward to next week when I can go again. :)